Here you will get to speak to experienced doctors, with customized solutions to your problem
Without doing a Prakriti Analysis of the body, Ayurveda medicines do not work
Taking Ayurveda medication without Doctor's supervision can cause harm to the kidney and liver
Detoxify Your Body, Maintain Good Health andStay Fit and Healthy Through out the Year

Our Ayurvedic Treatments

Weight Loss
At Kairali, we will help you knock off any excess pounds with the help of effective Ayurvedic Weight Loss Treatments, Therapies, Diet Plans, and Yoga. We will also guide you to maintain an optimum metabolism level and get a toned and healthy body. Start your weight loss journey at Kairali to get in charge of your own life again and fight both physical and mental health issues

Pain Relief
Manage your pain without any painkiller through the goodness of traditional Ayurveda, which treats the root cause of the pain. The pain relief treatment at Kairali focuses on the internal balance of the body to relieve pain, discomfort, inflammation, swelling and to improve mobility & general functioning.

Skin Diseases
Kairali provides exclusive treatment and care packages to combat skin diseases and rejuvenate and regenerate the skin. The all-natural treatment includes herbal body packs and soothing massages to provide a truly blissful experience.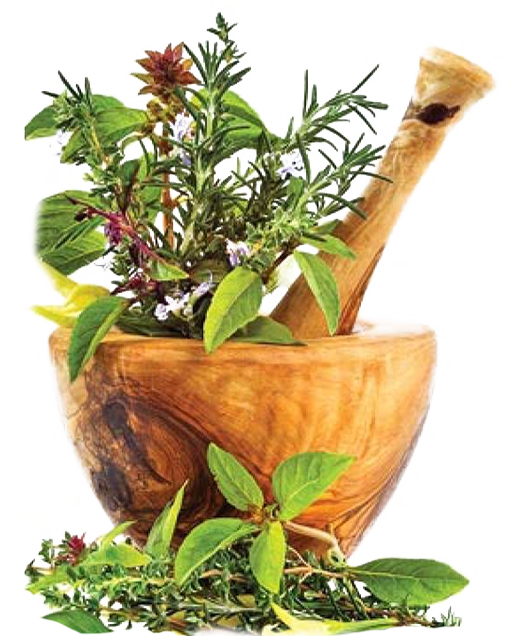 Ayurvedic Diet
Ayurveda recognizes three powerful forces namely, Vata, Pitta, and Kapha that govern our body and Kairali helps out with an Ayurvedic Diet Program. People suffering from issues like obesity, weakness, skin issues, fatigue, gastric issues, and diabetes can benefit from Ayurveda Diet.

Immunity Booster
Ayurveda is the right path to boost your immunity in a natural way. Build a Healthy Immune System. Kairali Provides authentic natural treatments, with their own in-house products to help you relax, revive and rejuvenate by improving overall health.

Detox and Panchkarma
Lead a healthy and disease free life style by eliminating toxins from the body with the five therapies of Panchkarma – Vaman, Virechana, Asthapana Vasti, Niruha Vasti and Nasya to treat Sight, Sound, Touch, Taste Smell, and to help balance the three doshas.

Other Treatments

Valuable Feedback

Our Packages

AUDIO CONSULT
Rs. 1000
NOW Rs. 500

30-45 min doctor consultation.
Personalized prescription with supplements.
Personalized diet recommendations.
Personalized lifestyle guide.
Personalized home massage guide.
4 follow up discussions with the doctor.
Personalized health monitor to guide you through each step.
Follow-up medicine prescription if required.
Special pricing for veda diet –auto qualification.
Special price of therapies *where applicable.
VIDEO CONSULT
Rs. 1000
NOW Rs. 700

30-45 min doctor consultation
Detailed diet provided for each day.
Weekly interactions and follow-up with the ayurvedic doctor.
Personalized prescription with supplements.
Personalized diet recommendations.
Personalized health monitor to guide you through each step.
Recipe guides towards the food to be provided.
Goal-oriented results to be achieved via ayurvedic principles.
New diet charts to be provided every two days.
Minimum 4 health interactions, per month with ayurvedic doctor.
Why Take Kairali Ayurveda Online Consultation?

Bringing Health to Your Doorsteps

Medicines delivered at your doorstep.
Customized Ayurveda solutions as per your body needs, Vata, Pitta, Kapha.
45 mins extensive discussion with a senior Ayurveda doctor.
Awards


Safari India 2018

Medical Value Travel Award

NABH 2017

Assocham Awards 2017

Right Choice Awards 2016

India Health & Wellness Awards 2016

Brand Achiever 2015

Ayush Brand 2015
Meet Our Doctor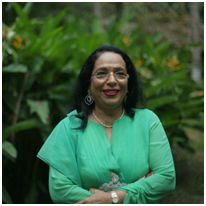 Gita Ramesh
Bachelor in Alternative System of Medicine andM Sc. (Biochemistry)
Awarded 'Best Woman Entrepreneur for Promoting Wellness' by Safari India National Tourism
A renowned Ayurvedic chef and scholar
Started Kairali Ayurvedic Institute of Ayurveda & Panchkarma Therapy.
Authored an Ayurvedic Book called "Ayurvedic Herbal Massages" and "The Ayurvedic Cookbook".
Dr. Shiney Linu
AMS, Diet and Nutritionist,YOGA Trainer, PGDHA
More than 15 Years of Ayurvedic Practice across India
Received Certification in Diet and Nutrition
Certified Yoga Trainer
BAMS from Ashwini Ayurvedic Medical College & P.G. Centre, Karnataka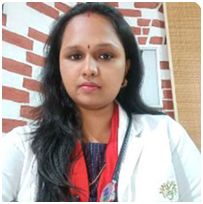 Dr. Shari K
B.A.M.S.
15 Years of Ayurvedic Practice across India and South East Asia
Fellowship in Advanced General Education (FAGE) from Manipal University
BAMS from Muniyal Institute of Ayurveda Medical Science, Bangalore
Testimonials


Wonderful Experience
My husband and I tried Abhyangam treatment, it was our first experience and it was really nice one. The treatment from synchronize masseur was really good and we really appreciate the reception, he directs our tuktuk driver from train station to their place via phone

My uncle infected by the disease Psoriasis. After many treatments, we found Kairali Ayurvedic Centre, and after some Ayurvedic therapies at Kairali, I saw the difference in their condition. Now, my uncle is perfectly fine. I am thankful to the doctors of kairali Ayurvedic Centre.

One of the oldest and best centres of Ayurvedic treatments and Therapies with affordable and effective ayurvedic packages!
I have personally experienced Abhiyangam Therapy and found it so relaxing and rejuvenating. One should experience it!
Address: Kairali Ayurvedic GroupD-130, Block D, Ambedkar Colony, Mehrauli, New Delhi – 11003